At Extra Spark Electrical we are eshaping the electrical industry
Our Pre Purchase Inspection service is eliminating the shock of unexpected electrical repairs for property buyers.
A professional inspection by a qualified electrician is followed up with a detailed report on the electrical health of the property you are planning to buy. It helps ensure the safety of your family or staff and can save you a lot of money down the track. We will identify and cost all potential hazards so that you can negotiate the purchase price now.
Inspections are a cost saver & a life saver!
In my experience of being a domestic electrician I have come across electrical work that shocks me. As the director of an electrical company who takes pride in our work and is as passionate about your home as ours, I cannot believe the dangerous and scary installations I have come across. - Wade Spink | Director
We have repaired work for clients who:
Do you know who wired the house you are about to invest your life savings on?
There was once a time when you didn't believe it was necessary to get a pre-purchase pest or building inspection done, now you wouldn't buy a house without one.
Such reports have informed our clients of:
For quality electrical work small and large, Extra Spark Electrical is ready to help with extraordinary service you can depend on.
Post Property Inspection Case Study
During our inspections we find some scary installations that could potentially become fatal.
Throughout this house there was a number of switch mechs installed sideways, this is alarming because rotating the switch mech inside the switch plate is an easy job that any qualified electrician should know. This is a good indication the person conducting the electrical work was unqualified to do so.
We also found power points that looked like this. The crack in the switch is exposing live conductors behind. Scary because this was the garage light switch so if you went through the rain to get to the garage and turned on the light with wet hands you could end up getting an electric shock.
Missing Main Earthing Stake
The same house with the cracked light switches also had no main earth stake and a high resistance to the waterbond meaning if you came in to contact with a live conductor you would become the path of least resistance for the electricity to travel.. potentially causing Death!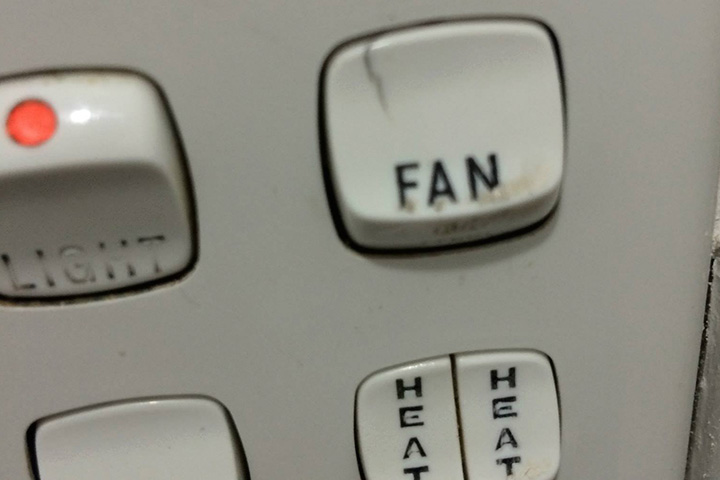 Cracks Exposing Live Conductors
This is another common fault. Bathroom light switches with cracks exposing live conductors. This is not acceptable, especially in a room where it is common to have wet hands. What makes this even more dangerous is that houses built before 2001 did not have to have safety switches on the light circuits.
Locations of Smoke Alarms
Although Battery smoke Alarms are permitted by legislation, The installation is not regulated so any one can buy one and screw it up, but did you know a smoke alarm installed near the corner of the wall and ceiling junction will not be effective, as this is the very last place the smoke will reach, meaning the house is already completly full of smoke and flames before your smoke alarm will detect it.
Book Your
Inspection Today
There was once a time when you didn't believe it was necessary to get a pre-purchase pest or building inspection done, now you wouldn't buy a house without one.
Pre-Purchase Inspection Booking
"*" indicates required fields